Further Cases from the Forbidden Files of the Everything Agency: A Pocket Chiller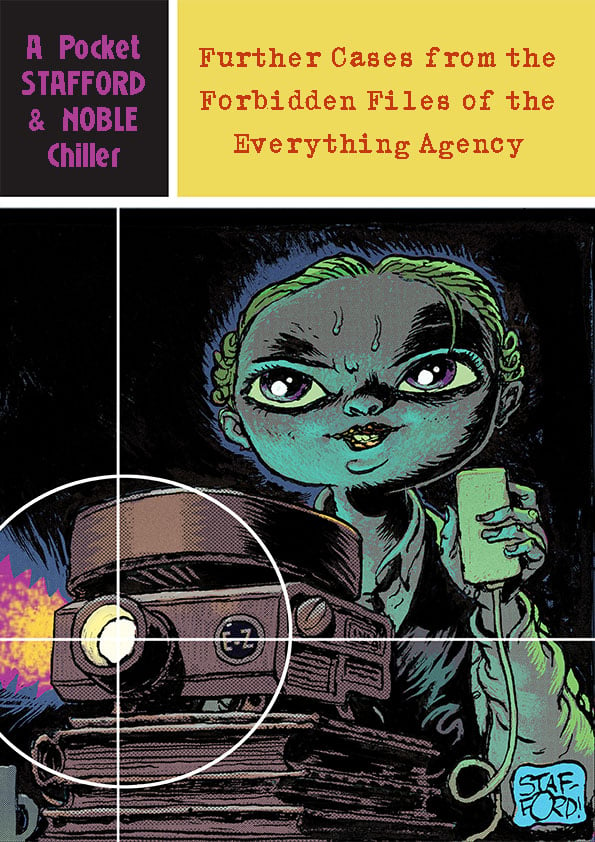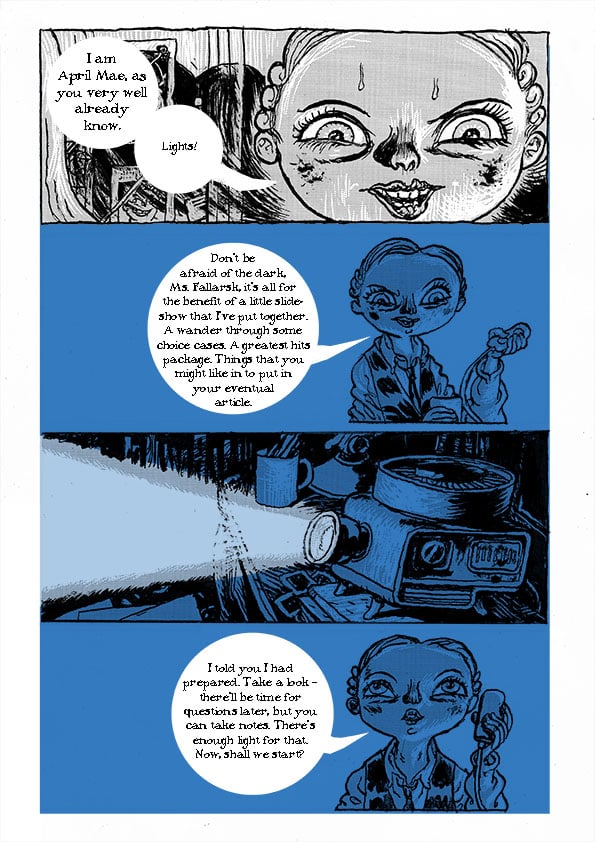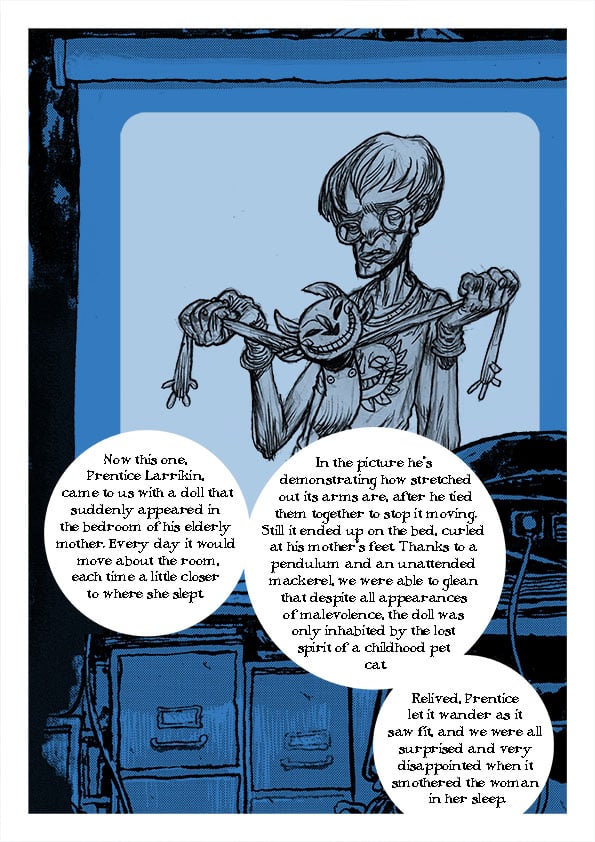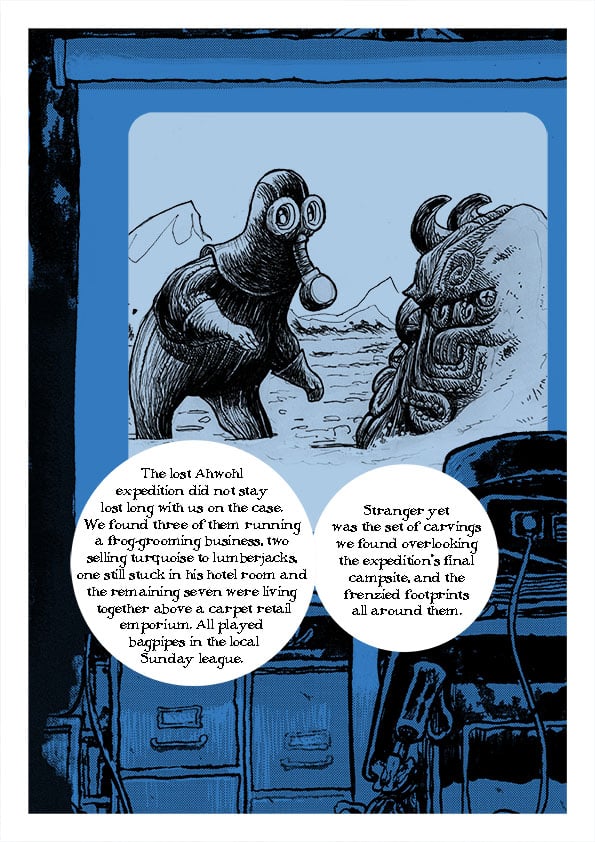 Welcome back to the wild world of The Everything Agency, as girl detective April Mae takes us through a number of her greatest and strangest cases. What secrets lie behind the bar, or in the midnight forest? What lurks under the mask, or peels away from the shadows? Find out inside!
A new comic from the wicked imaginations of Mark Stafford (Salmonella Smörgåsbord, The Bad, Bad Place) and Douglas Noble (Horrible Folk, Strip For Me), following up on their previous Pocket Chiller: Ripple in the Dark.
A Pocket Chiller sees new nightmares and strange visions from a world next to yours. Who can say what will be next?
28 pages, colour.