The Dreams of Secret Cinema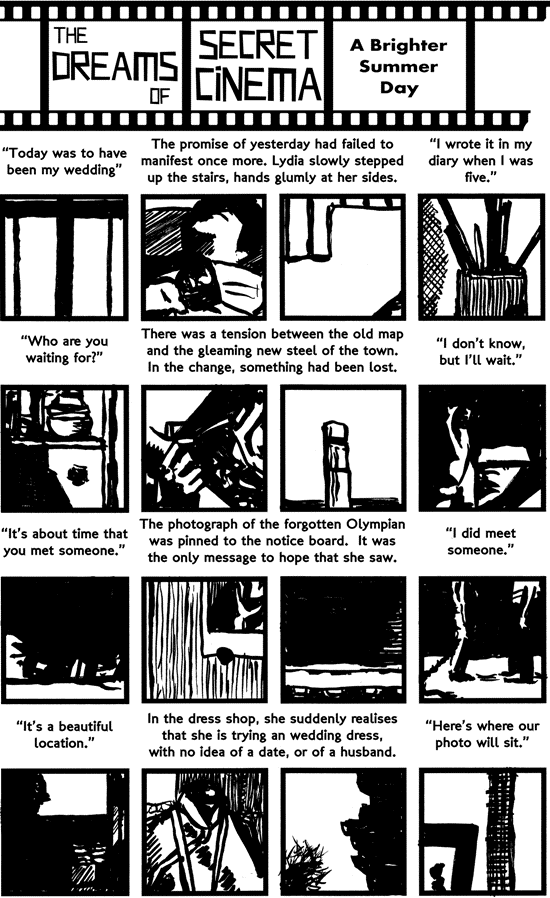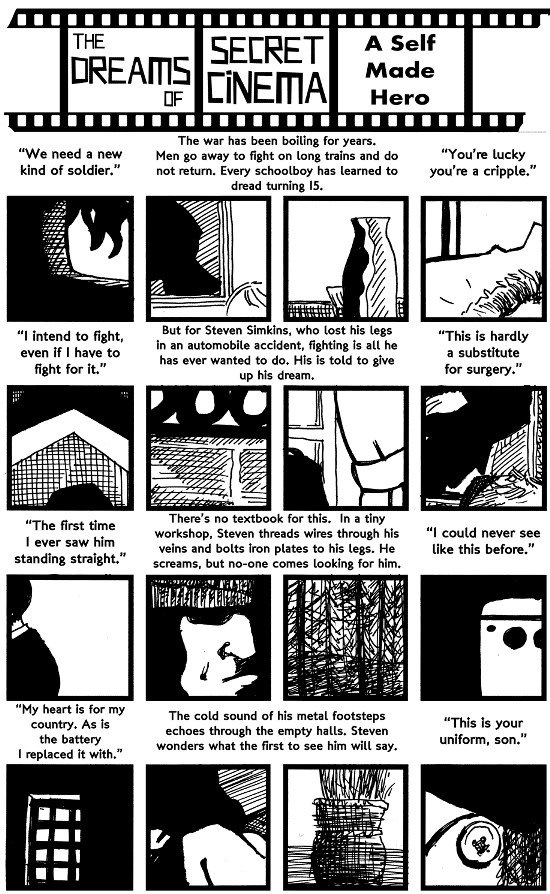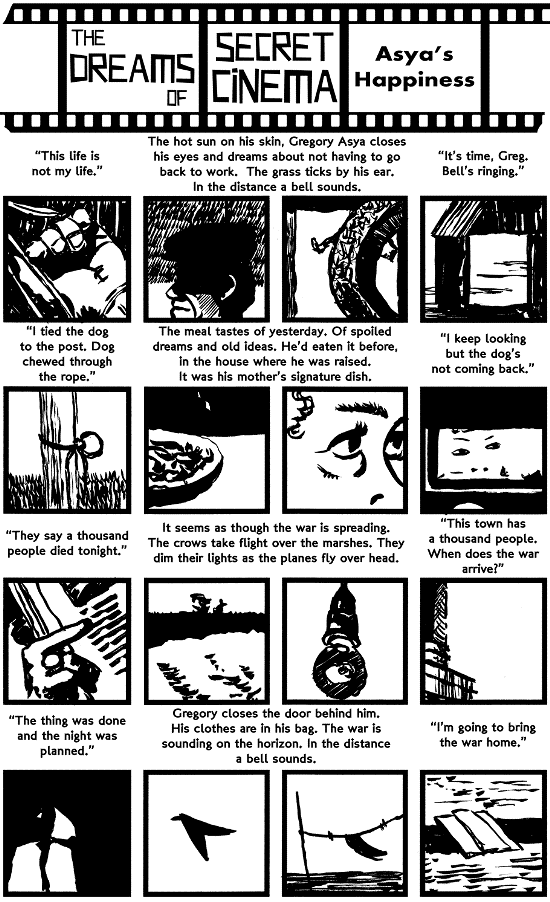 "After the projectors have been shut off and the TV screens have dimmed, unwatched films dream..."
The Dreams of Secret Cinema cracks open familar stories and lets free the things hidden inside.
Produced from visual notes of the details and backgrounds of films, I invent a new narrative from those images, to tell a secret story that had been waiting within the film all along. Who would have thought Purple Rain contained a teen ecological espionage movie? Who would have expected that Around the World in 80 Days hid a story about a socialite's bored descent into prostitution?
This new edition is an update of Strip For Me 32, raising the number of contained strips from twenty to fifty, including never before seen pages created especially for this release.
Released Friday 12th November
56 Pages, B&W